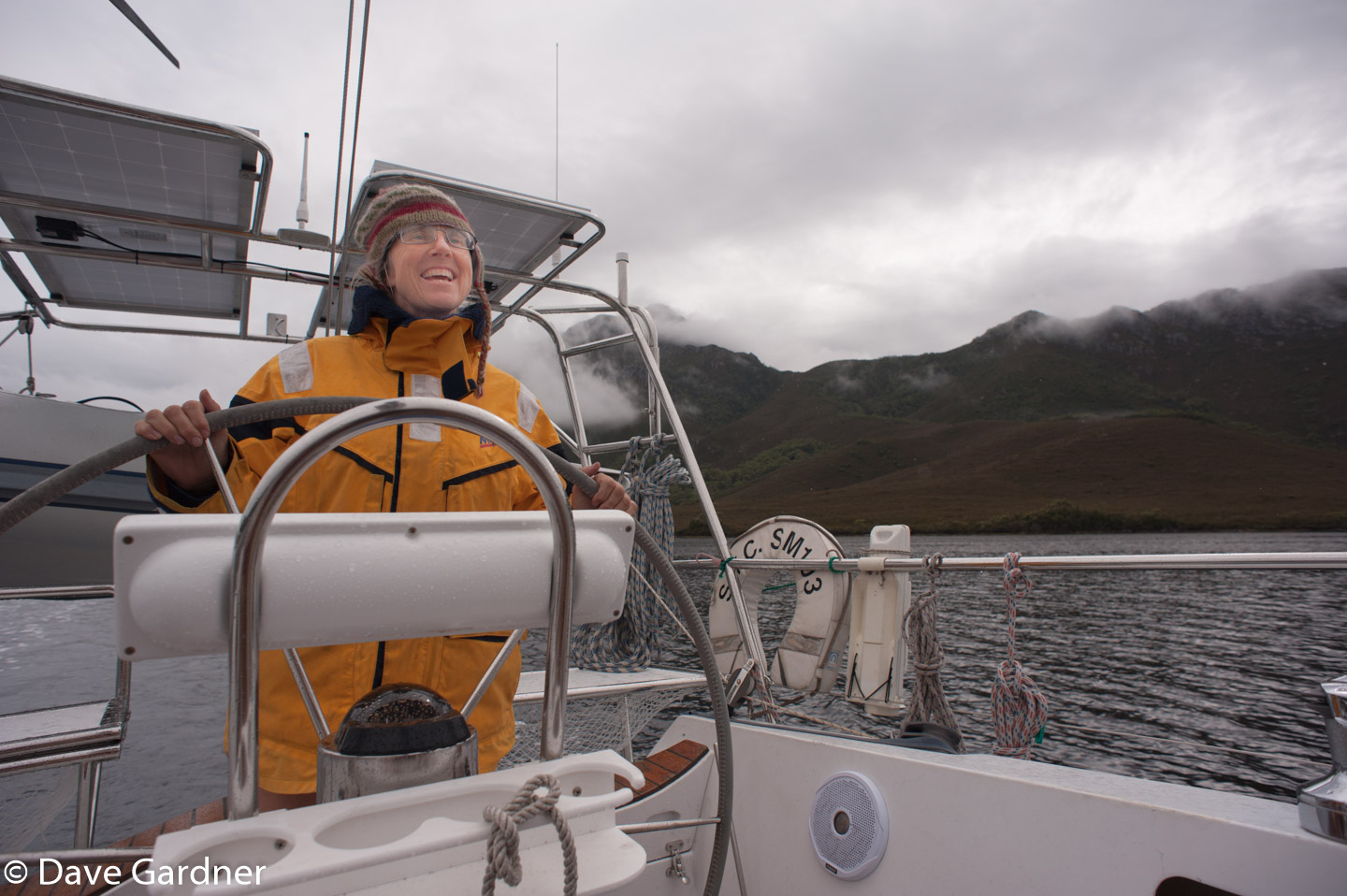 Time to Go Home
"It's time to go home" says Lesley.
Home. That's a funny word: Anjea is my home. What she means is back to Hobart, back to POW Bay and back to the boatyard. How sad that I know instantly she means "back to the boatyard". Home. I have spent six long months living in a boatyard and it has become 'home'.
The weather is on the change and we have a weak cold front coming that will give us a lift all the way to Hobart if we can play it right. By my calculations we should be able to leave Port Davey on a northerly, scoot round the bottom of Tasmania on a north westerley, and then ride a south westerley up into Recherche Bay. Perfect. So we move up near to the entrance to Port Davey, ready to leave early the following morning.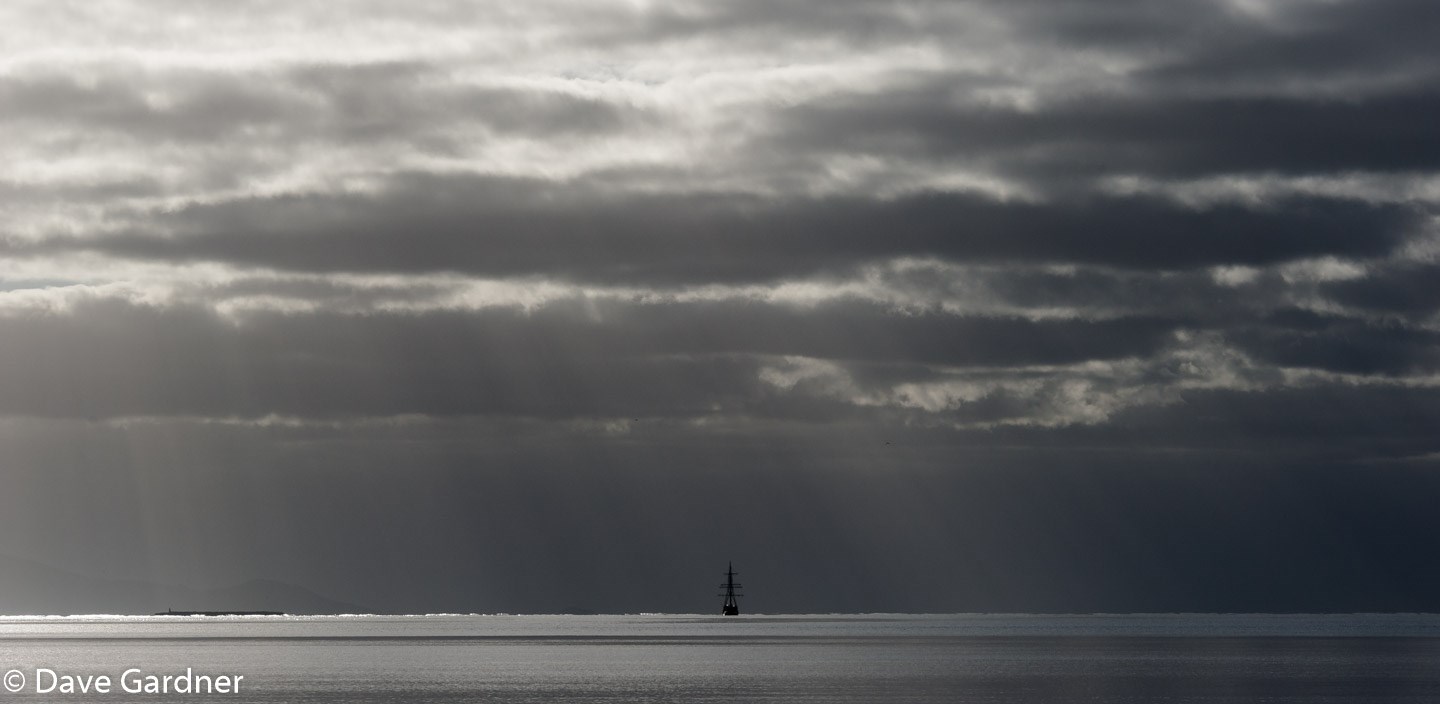 Windeward Bound off Dover
When we rise at 0400 it is raining and blowing 20-25 knots in pitch darkness. We go back to bed.
An hour later we're up again and in the weak pre-dawn it doesn't look as bad as it did earlier, simply because we can see something. So we decide to go. Getting out is the first problem as the wind has already swung to the west and we need to claw our way past Big Caroline and the other rocks at the entrance. We make it with a bit of help from the iron main (aka the engine) and head off down the coast with a #3 reef in the main and a full genoa. We're going fast.
We're not looking forward to the gybe round South West Cape. The seas are getting bigger and the wind continues to increase. When we finally decide to go it's a non-event and the boom slides over with barely a thump. Now the wind is just off our starboard quarter and we ease the sails to start our run across the bottom of Tasmania.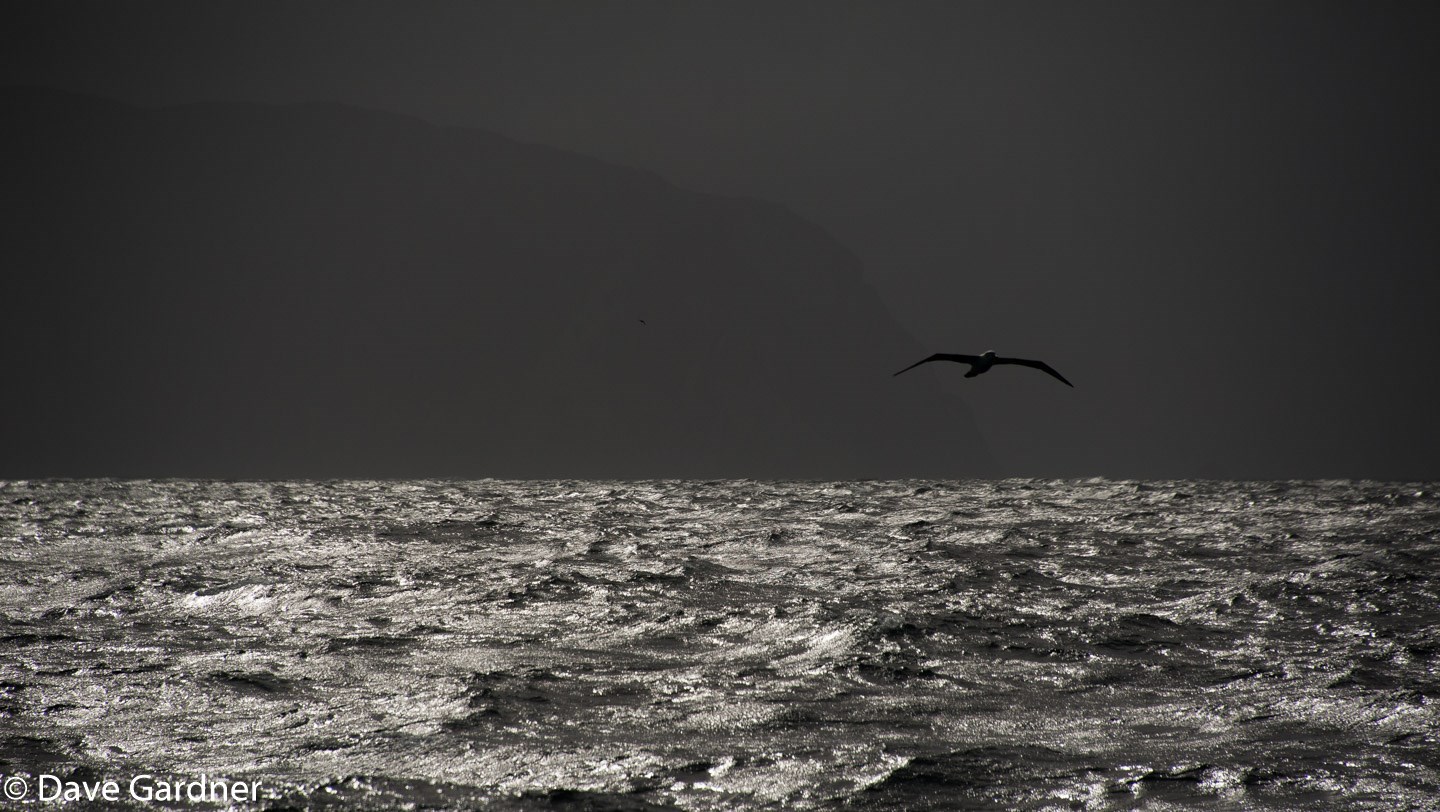 Maatsuyker Island
In the lee of Maatsuyker we get a little relief and I take some pics. The rest of the time it's too wild and wet for the camera.
Lesley loves it, and spends all her time trimming the sails to make the boat go faster. Anjea loves it too and responds with enthusiasm: we reach 12 knots surfing down the swells. Lesley wants to put out more sail and go faster still. I veto it.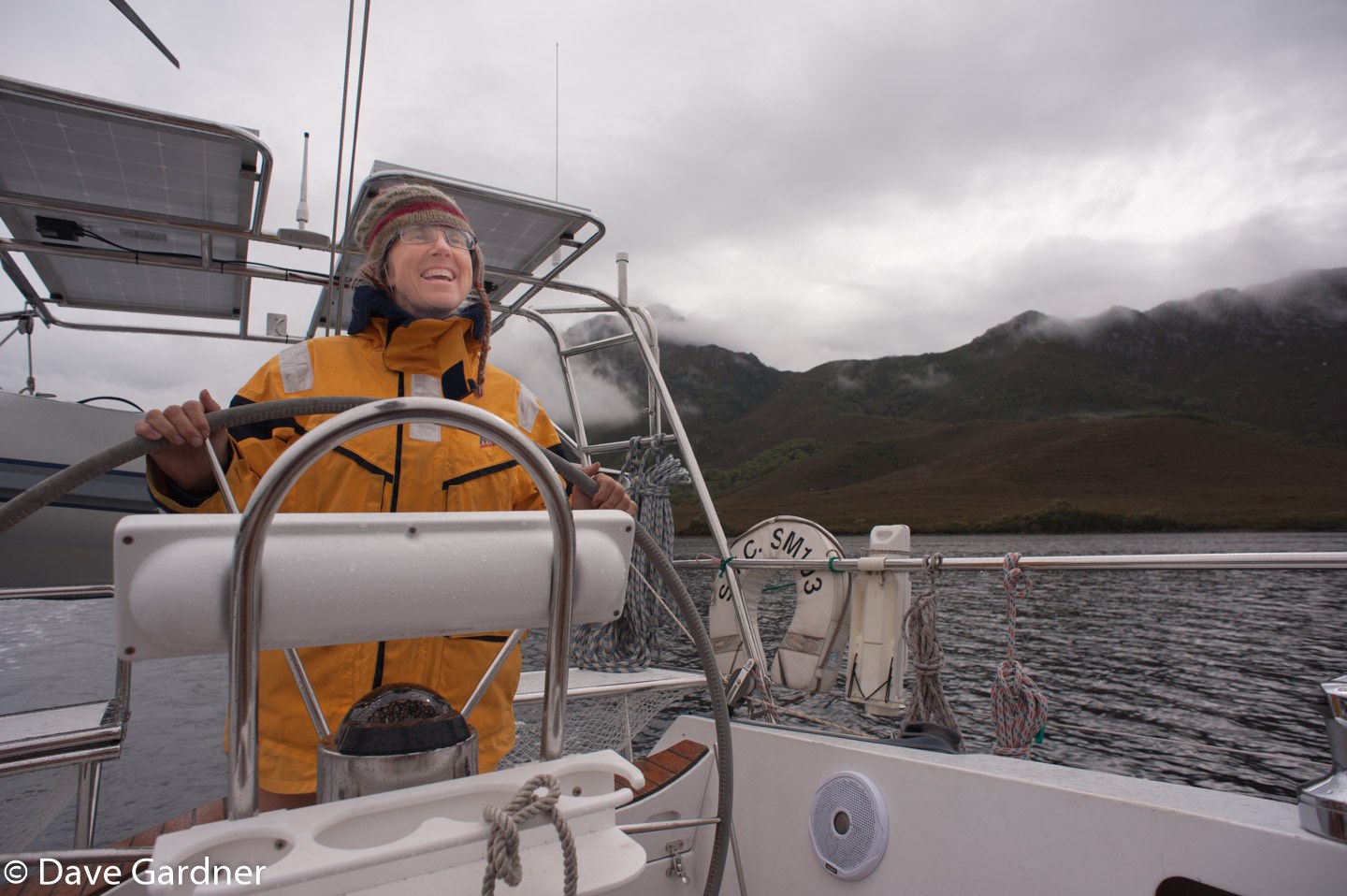 By mid-afternoon we are in Recherche Bay back on the east coast of Tasmania, and protected from the weather. We drop into bed exhausted and sleep the sleep of the brave and foolhardy.
We have been invited by the VDL Rally cruisers to a dinner hosted by the Dover Sailing Club. So next day we sail up the coast to Dover, an extremely pretty anchorage in a broad bay behind a couple of islands. It seems most of the population of Dover are at the yacht club to help the party along! And it really is a fabulous evening and a memorable end to an unforgettable trip.
We stay in Dover the following day and visit Martin and his wife Jan, who supply us with a variety of rotten foods: Martin is into smoked and cured salmon, sauerkraut and other things that ferment. Jan makes sourdough breads just the way I like, and offers to provide some of her 'mother', which I excitedly accept. Laden with this assortment of local goods we head back to Anjea and prepare to leave.
The last leg is from Dover to POW Bay (Prince of Wales Bay), back to the boatyard. We are home.
---
1 Comment
Isn't home where you hang your hat?
Sounds like a great trip. Beautiful pictures full of excitement, romance and beauty, accompanied with the most descriptive words.
Would love to be that bird.