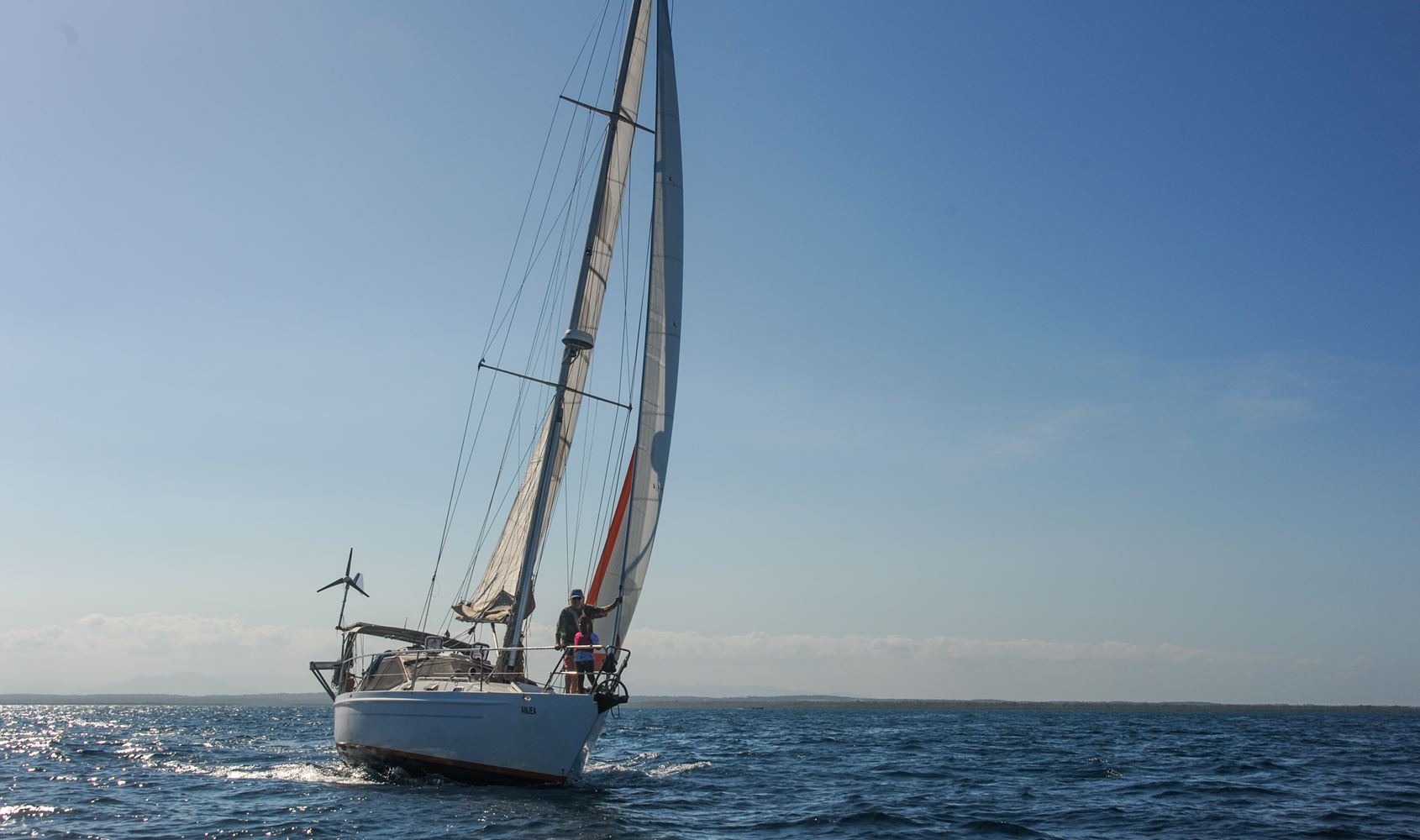 Anjea off Tanga, Tanzania
Anjea
Anjea is a 41' (12.4m) sailing yacht designed by Van de Stadt and built by Aluminium & Steel Boats, and is my home.
In these pages you will be able to follow her explorations across our planet — across oceans, through inland waterways, to famous cities and unnamed atols.
The Slog is where you'll find my occasional diatribes, self-indulgent missives and magnificent prose essays on the meaning of life. Er, well, maybe not the last.
Visit the Gallery for images, and if you need a yacht delivered check out Deliveries.
Dave.
---
Anjea's Track
I know you want this! I am working on a replacement for the clunky, bug-ridden PredictWind Tracker that used to be here. It got so bad I had to remove it. Below is a list of posts made to the old tracker.