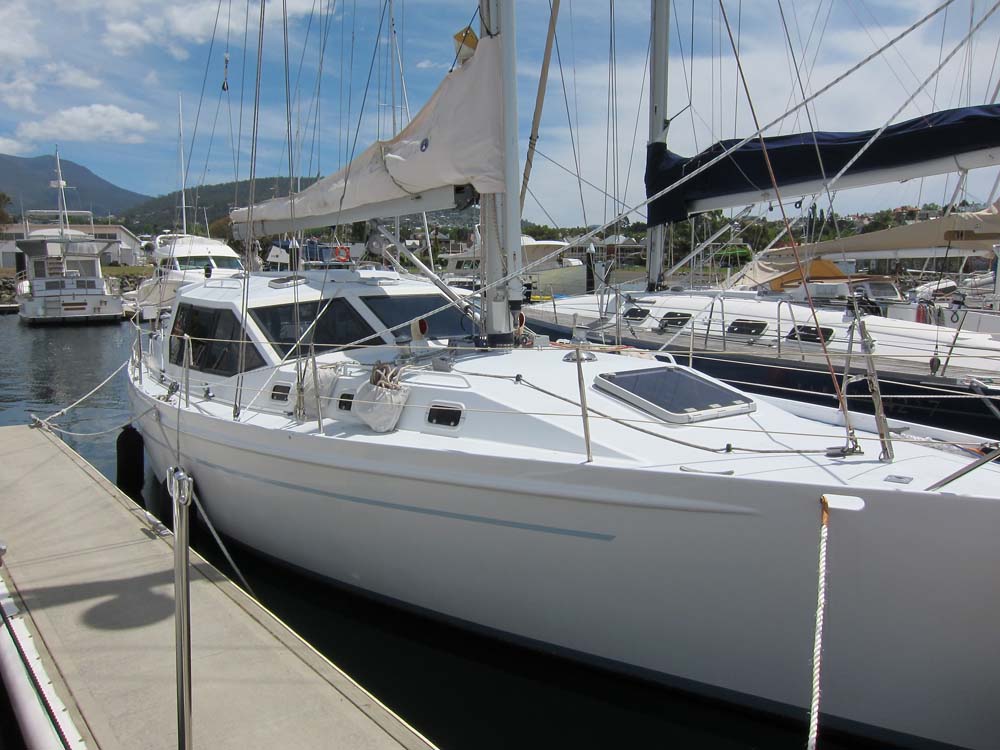 The Offer
Making the first offer was easy. I just thought of a price, subtracted a large number from that, and sent off an email to the broker. The reply was 'no'. So now I had to really think about how much I could afford, how much it would cost to repair and upgrade, and how the whole package compared to the other boats I was looking at.
I went over the pictures of the boat again and again, trying to see past the border of each photo, looking at what lay behind and in front and to one side or the other, slowly building a three-dimensional picture. After several weeks of doing this in whatever spare time I had, and after many hours of making lists and spreadsheets, I came up with a second figure that was going to be my best and last try. If the owner rejected this one I would have to walk away. I was still detatched enough to do that, but only just.
Late in the afternoon I got a short message from the broker 'Deal accepted. Talk tomorrow.' Aaargh! It's no longer a fantasy! Of course, there is still the survey to get thru, and the sailing trial, and there may be adjustments to the final price, but I doubt it. The deal will go through. I will own a boat once more.
Anjea is not the current name. I might tell you the previous name later, but for now I prefer not to advertise the boat's history. Not that there is anything sinister in it. It is just that the deal hasn't been formalized and I don't actually own the boat yet. So advertising the old name is premature. Still, I want to capture this moment.
My first act was to text a few friends and tell Ellen, my landlady and a dear friend, that she would be losing a tenant. I also reassured her that it wouldn't be until she got back from Europe as I've agreed to look after her place while she's away. I can't just move onto the boat anyway. There is a gigantic list of things to do: I have work committments, I need to eliminate all my land-based posessions, I need to make all sorts of personal arrangements for mail and financial things, and of course the boat needs work.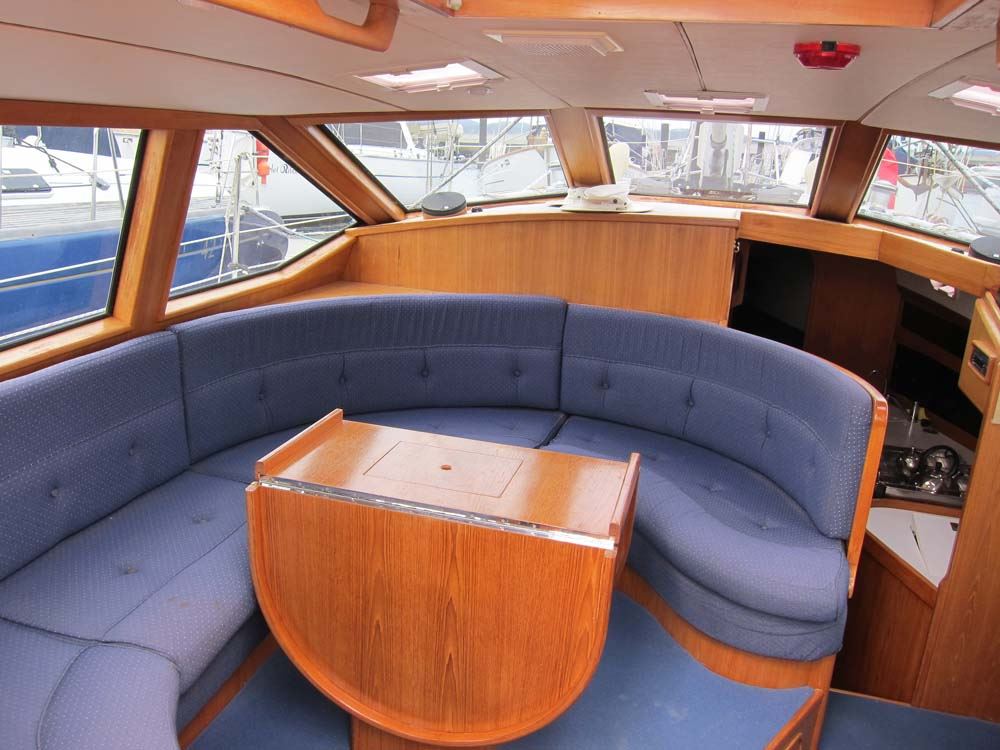 The boat is in 'original' condition, meaning that nothing but essential maintenance has been done in 19 years. She hasn't even been sailed for four years. There is rot in the floor, rust in the engine mounts, the bottom is encrusted with sealife, the rudder won't turn, the rig needs a lot of work, it needs a complete repaint and there are bound to be a few more surprises yet.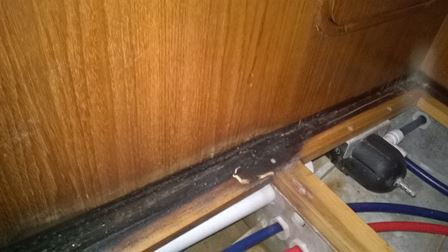 But there are good bits too: the hull has some dirt in it but is free of water and corrosion inside, the engine appears to be good (apart from the rusty mounts), mast and boom are fine and some of the sails are excellent. The interior woodwork is great and just needs a sand and varnish (apart from the bit of rot). It's fully insulated and I couldn't see any evidence of dings -- well, maybe a couple of minor ones.
I have plans to renovate, replace, improve and upgrade almost every system on the boat. But, apart from the rigging screws being in need of replacement I found nothing to stop me sailing it immediately.
OK, I am starting to get ahead of myself. I need to remember that I don't actually own this boat yet. But wow, it sure is nice to contemplate being back on the water!
---
No Comments