Still in Suriname
I'm still having fun in Suriname. A local here (Yayo) has tapped me to fix up his old sailing boat up and take it to Guadeloupe so I'm working on that. We leave in a few weeks.
Unfortunately I've not been able to get an appointment with the US consulate here for a visa. I've now visited quite a few countries but never one as rude and incompetent as the US, although I hear from others that Australia is right up there. I put up with it for several months but have been unable to secure an appointment at a time that I can meet. The last offer they made was February 14th 2023 by which time I will be long gone from Suriname. So, no US visa and sadly, I will not be visiting the US.
On a happier note I do like this country of Suriname even though it's an economic basket case. It is not without issues, especially around corruption and drugs, but the locals are friendly and relaxed, there is a rich diversity of cultures, and it's just a short sail to the Caribbean.
I will sail 'Bollemaat' (Yayo's 'Big round friend') to Guadeloupe in December and then back again in January. Back on Anjea I will then cruise the Caribbean for a few months before friends join me for the crossing to Europe. I hope we will be three on board for that. It's a good number because everyone gets a proper 8-hour sleep, which is not possible with just two.
The climate here is the most humid I've known. It rains 4 days out of 7 in the dry season. In the wet season it rains every day. It is supposed to be the end of the dry but the wet has kicked in early.
The Suriname River is a great anchorage. Safe and secure and mostly calm, except before a squall when it blows a bit.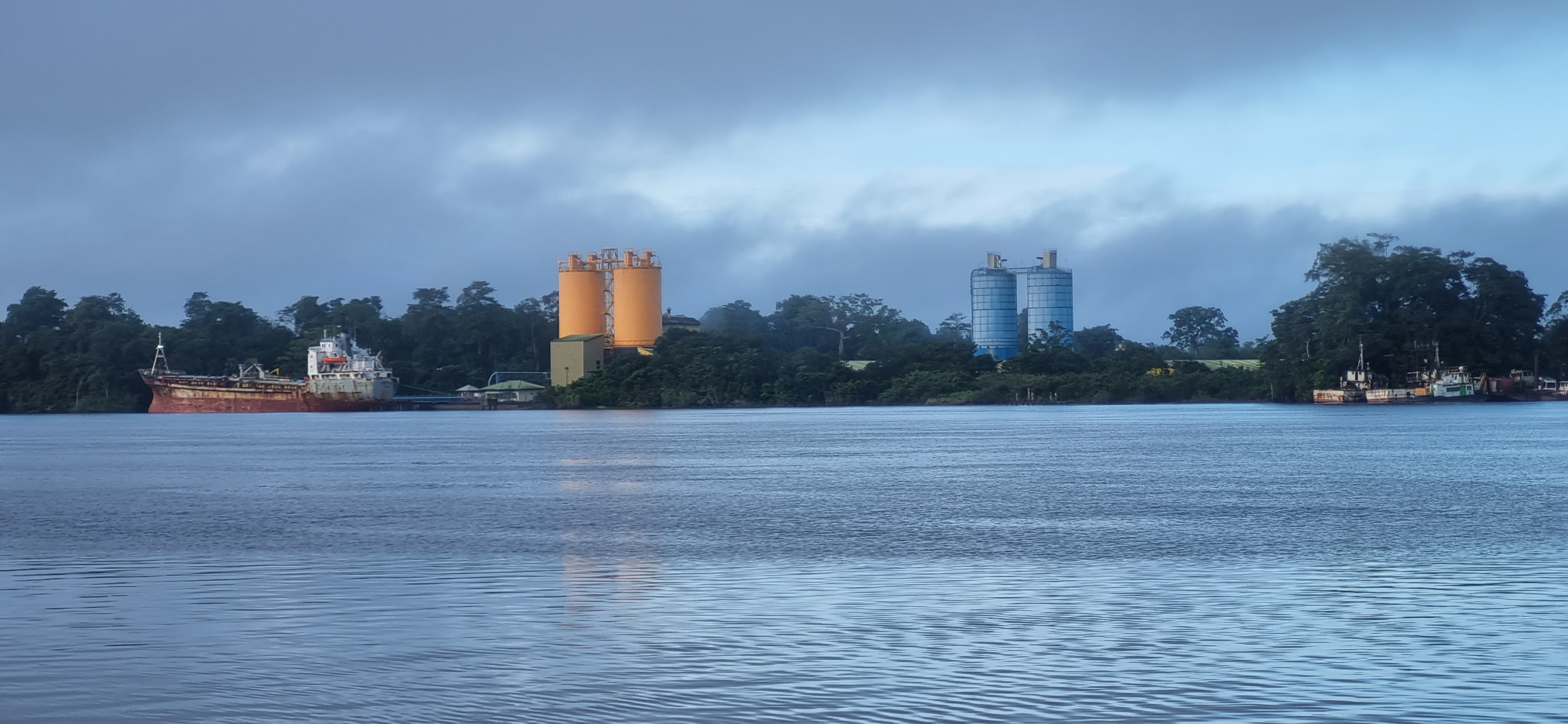 The Suriname River is quiet and calm but with a strong current, especially after big rains.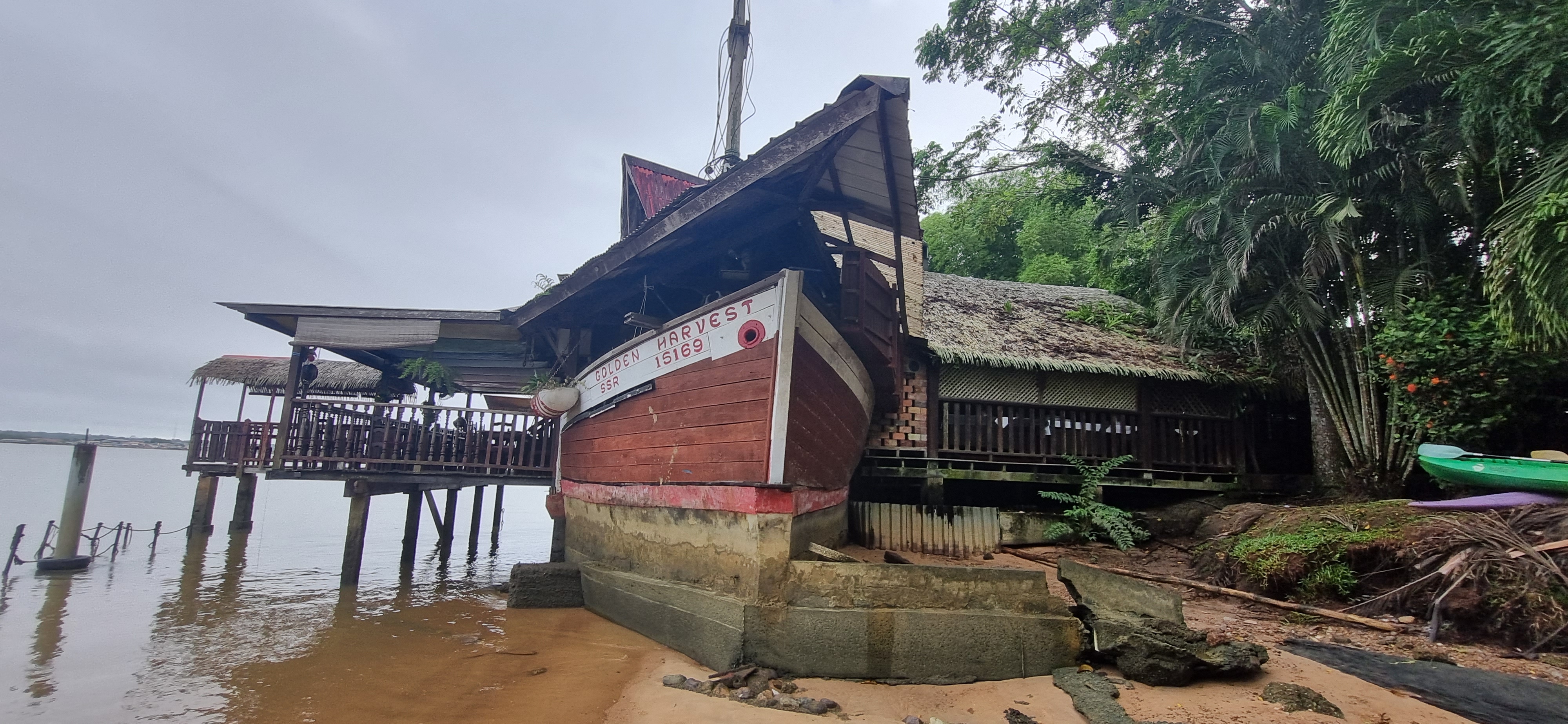 I went to Saint Laurent for a birthday party. It is 30 years since Yayo turned his boat 'Golden Harvest' into a restaurant 'La Goelette'. Below is Yayo (no shirt) with 'D'Orkest, the band. The band was really great. You can listen to them on YouTube or Spotify.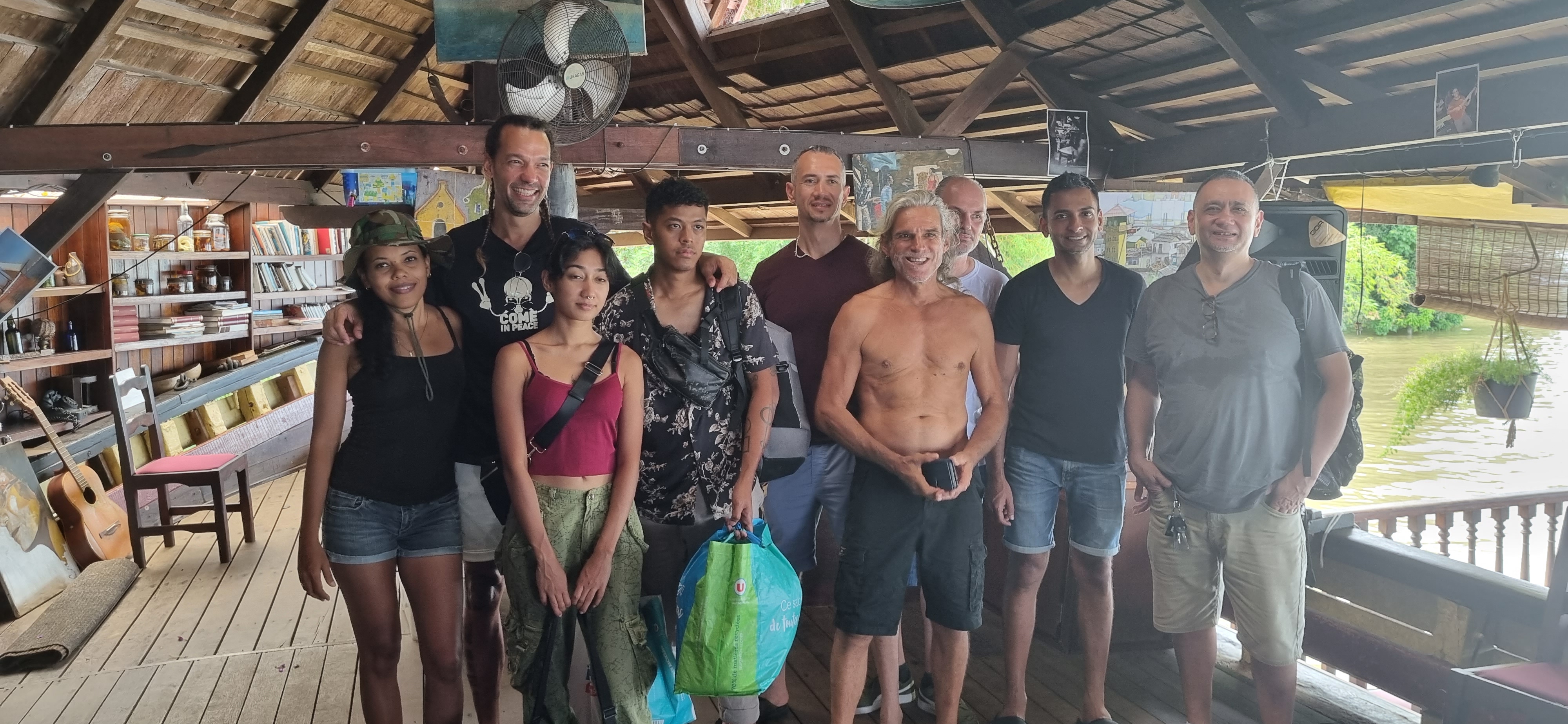 Yayo on his 'new' boat Bollemaat, with Wim. These are my crew for the trip to Guadeloupe and back and they are solid, competent people with great attitude.
I replaced the electrics on Bollemaat. Hope it works!
There is much work left to be done on Bollemaat before we sail. My main issue just now is getting the rope so we can replace all the running rigging. It is apparently somewhere in transit. But I do enjoy mucking about in boats, even in 40 degrees and 95% humidity!
---
No Comments